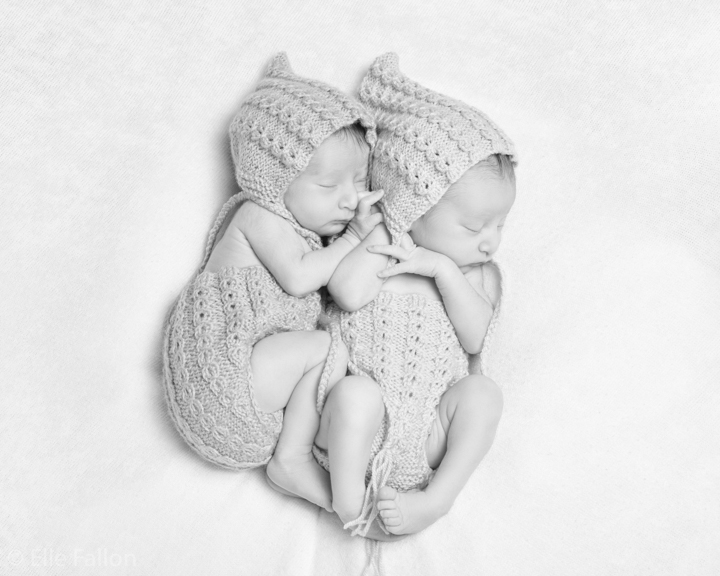 Baby Twin Photographer London
This was such sweet photoshoot with these newborn twins and their very proud parents. Taken at their beautiful home nestled in one of my favourite parts of South East London, Greenwich.
Photographing twins is always a pleasure. There is nothing better than seeing two beautiful newborns curled up together. Brother and Sister. Two peas in a pod. One of life's greatest gifts.
Isn't it amazing to think just a couple of week's before this photograph was taken, these two were curled up safely inside their mother. A little less space perhaps but not too dissimilar to this position. I always think of that when I am positioning newborn twins together. I love to watch how they interact. There are always signs of the one who was desperate to stay close to his or her twin! And the one who is quite keen to have their own space now thank you very much!
It is wonderful and a pleasure to be able to share in moments like these. I love freezing them in time to be held close and cherished over the coming years.
This stage is so fleeting and so precious and it only happens once in a lifetime!
Baby Twin Photography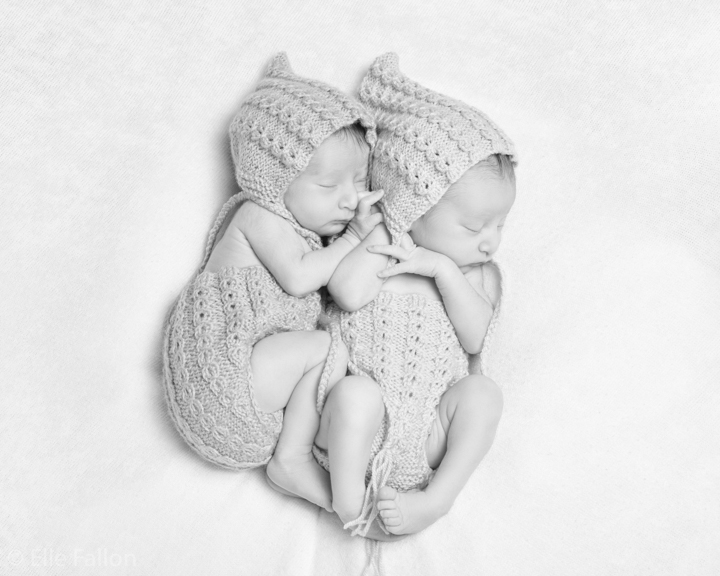 Covid19 Update
Now more than ever, I feel very fortunate to be able to provide families with the option of capturing pregnancy, newborn & family portraits in the safety and comfort of their own home.
I am closely monitoring COVID-19 developments and following the advice from the Government and Public Health England to stay home and stay safe. I have for now temporarily postponed all session's until the restrictions are lifted.
If you wish to pre-book your photoshoot for when the restrictions are lifted please do get in touch. I am now actively pre-booking sessions in all areas with future due dates from June 2020 onwards. These bookings will be taken as provisional and I will not be requesting the session fee payment to confirm the booking until the government restrictions have been lifted.
For newborn photoshoot's, I will reserve a time-period around your due date which is my usual procedure and we can confirm the date of your photoshoot once your baby arrives.
Health & Safety
My top priority continues to be health and safety, I have also added additional precautions at my sessions to mitigate any risk for your family and myself.
My policy has always been to schedule no more than one photoshoot per day which allows me the time to fully clean and sanitise all my props and equipment after each photoshoot. You can also choose to provide your own outfits and props for your baby if you prefer. In addition to my already high standards of handwashing and the use of hand sanitiser throughout the session, I will also wear a fresh mask and clean new cotton gloves during each session.
I hope this will give you the peace of mind to pre-book your session, I am always happy to chat on the phone and to answer any questions you have.
Please send your details and requirements to me via my contact page which can be found: here
I'm looking forward to speaking with you soon
Take care and stay safe
Elle x
If you would like to keep up to date with my recent work and information you may like to follow me on Instagram or like me on facebook