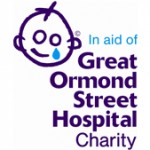 Smile for a good cause! Fundraising Event for Great Ormond Street Hospital
Saturday 29th March 2014
11.00am – 4.00pm
Telegraph Hill Festival, St Catherines Church, Pepys Rd, London SE14 5TY
This is a unique opportunity to have a beautiful black & white portrait taken by photographer Elle Fallon in a mini photo studio setting.
There is no initial donation required, all portraits will be on display in an on-line gallery after the event and if you would like to buy your portrait all proceeds will be donated to Great Ormond Street hospital .
As well as Elle's fundraising event there will be lots of great activities for the family to enjoy at the Telegraph Hill festival that day, check out the full programme here www.telegraphhillfestival.org.uk
If you are unable to make it but would like to support Elle's fundraising event and GOSH please visit Elle's  'Just Giving' page and give whatever you can:
www.justgiving.com/Elle-Fallon-Photography
Where your money will go
Great Ormond Street needs to raise £50 million every year to help rebuild and refurbish Great Ormond Street Hospital , buy vital equipment and fund pioneering research. Amazing things happen at Great Ormond Street Hospital every day. With your help we can keep the magic alive for very ill children and their families.
Here's where your money can go:
£7 could help pay for an 'assisted bath'.
£15 could buy three neonatal masks to help newborn babies breathe.
£25 could buy a specially adapted toy to aid our patients' rehabilitation.
£83 could support a member of the play team for a day to help create a happy and fun environment for the patients while are spending time in the hospital.
£500 – could buy a respiration monitor to track a child's breathing.
£2300 could pay for a pain relief syringe pump for Cardiac Intensive Care Unit.
£8,637 could pay to fit out a neurosciences bedroom with furniture and equipment.
Small things can make a big difference and Elle hopes that her fundraising event for the  Great Ormond Street hospital charity will help to contribute to raising funds needed to continue the incredible life changing work carried out every day.
Great Ormond Street Hospital www.gosh.org
© 2007 Great Ormond Street Hospital Children's Charity. Registered Charity no. 235825