" Elle has captured some really amazing pictures of our daughter and our family – the finished photographs are above and beyond what I had hoped for.
Before we even met, she took time to explain the process over the phone and by email. When she came to our house for the shoot, she made us feel totally comfortable and relaxed – and she was so great with our baby…she was the baby whisperer and put her to sleep so we could get some amazing pictures.
I really hate having my picture taken, too, but Elle's calm and kind manner put me totally at ease for the shoot and even though I swore I wouldn't get a picture with me in it – I ended up loving one of them. She's fantastic and I would recommend her to anyone! "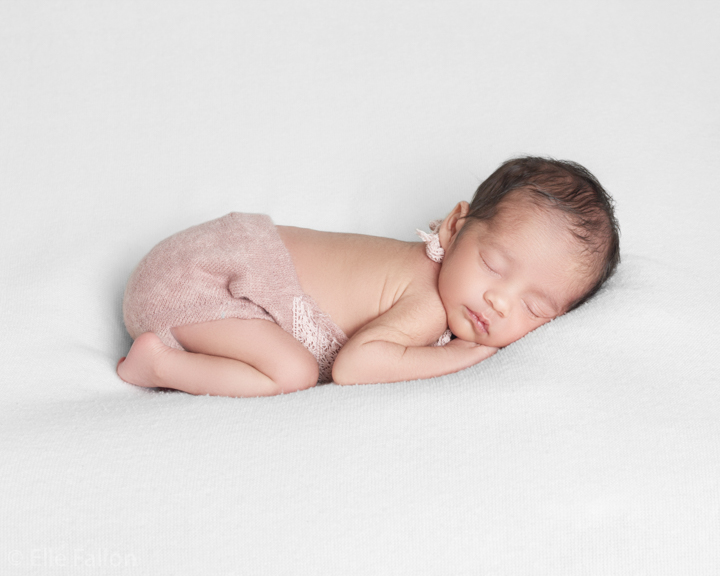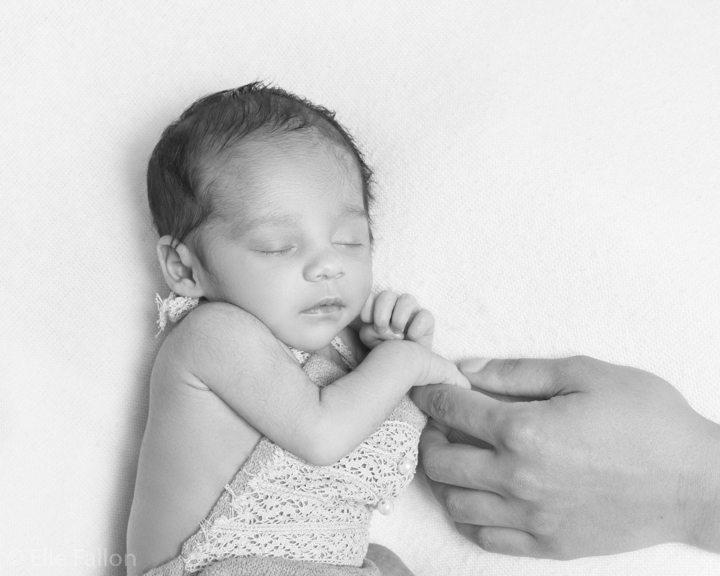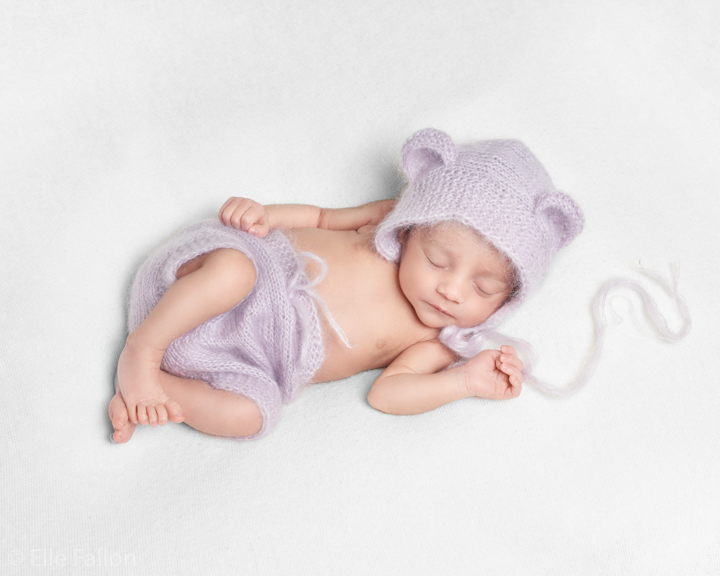 I loved this newborn session and the mix of black & white and colour shots chosen by my Client. I like to keep my photographs natural even when working in colour. Subtle shades and gentle fabrics add to the delicate beauty of these newborn pictures.
For bookings please contact me via my booking page, I would love to hear from you!