Christmas Photography Gift Vouchers
I'm so happy with my new beautifully packaged Christmas photography gift vouchers! Available to purchase online via my shop or for bespoke packages directly through me.
Choose from single, double or even triple photoshoot packages. A photoshoot is a very thoughtful gift to give any family this Christmas. Each voucher can be personalised with a message from you and will come in a gift box with a set of miniature Green & Blacks chocolates to enjoy on Christmas morning!
Bespoke packages can be put together to suit your needs and I am always very happy to chat over the phone or by email to get the gift package that is just right for you.
All vouchers will be sent by Royal Mail first class so make sure you order yours before the 20th December 2019 to ensure Christmas delivery.
I will be taking orders up until Christmas Eve for those last-minute gifts but please note that these will be email vouchers if you have missed the 20th postal deadline. E-Vouchers will be printable and you can add your own personal touches. I will then send the boxed gift voucher for after Christmas.
Online purchasing can be made from my gift voucher section here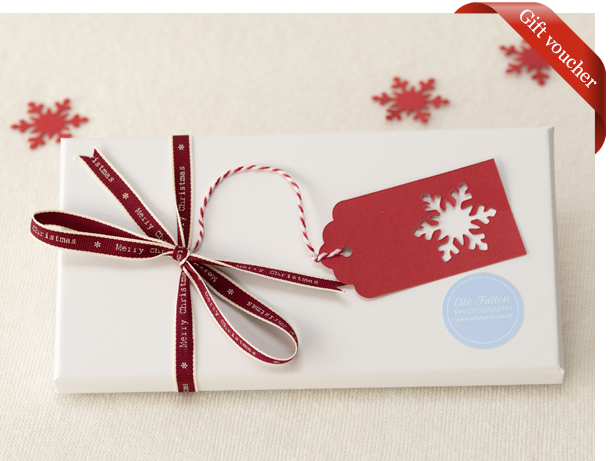 " What an incredible experience working with Elle! We did our newborn and Christmas photos with her and were beyond thrilled with how they came out. Even more, Elle ensured the entire moment was so special for our family. From the prep through to the follow up she was thorough, professional, and collaborative. I had read she was a baby whisperer but didn't believe it until I saw her with my son. I highly recommend Elle and can't wait for her to capture the next special occasion with us! "