Family and Baby Photographer
Capturing family moments during my newborn photoshoots is one of the highlights of the session for me. Especially when Grandparents are around. I find frequently with my sessions in London that the grandparents have flown in especially to be on hand to help their daughter and son. It is so touching that families help each other in this way and the bond between mother and daughter remains ever strong. I have come to realise that becoming a Grandparent must be one of the most joyful times in your life. As my children grow I can imagine just how much I am going to miss their childhood days when they eventually become adults and leave the nest. I can imagine the thrill of living through those happy days again with grandchildren. But this time of course without the added stress of being a parent but all the joys of being a grandparent!
It is so true what they say! Grandparents can spoil their grandchildren, do all the fun bits and then give them back! And why not! I absolutely will!
This shot for me is the sweetest, the happiness on their faces and the little babies' hands gently clasped together with the most peaceful expression. I loved getting to know them all during their photoshoot and hearing about their journey. From America to London and also how she met her wonderful husband.
They also left me a wonderful google review:
" Elle is a baby whisperer! She was able to capture the most beautiful pictures of our little boy at only 13 days old. She came to our house and made our little one (and us) feel very comfortable. We are so happy with all of the photos!"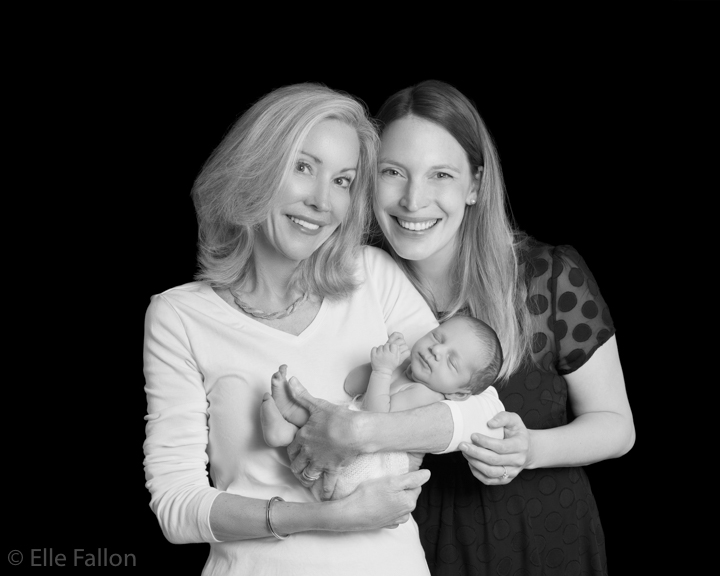 Family and Baby Photographer
Booking a session is simple and I would love to hear from you! simply fill out your details on the form on my Booking enquiry page and I will be in touch within 24 hours to chat to you about booking your session.
Elle x